Welcome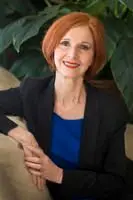 I offer counseling and psychotherapy to people who are feeling overwhelmed or stuck in their lives, and who may have experienced trauma, recent or past, that is contributing to their current problems.
I have many years of training and 37 years of experience working with a wide range of issues such as:
Addictions - substances, gambling, sexual
Compulsive Behaviors
Post Traumatic Stress Disorder (PTSD)
Depression
Anxiety
Insomnia
Stress/overwhelm
Grief and loss
Psychosomatic illness, pain, exhaustion
Relationship issues
Work problems
Feelings of failure, being a "loser", not good enough
Feeling hopeless, unloved, worthless
Life not working, no matter how you've tried

Many of these are symptoms of deeper emotional pain, with roots in traumatic or painful experiences in early life. Although actual events and memories may have been repressed or seemingly forgotten, they live on in our subconscious mind and continue to exert powerful influences on life in the present. I provide a safe, confidential environment where trust can grow, and clients can reconnect at their own pace with the source of current difficulties. This gentle process allows the release of toxic emotions in the present and allows self-defeating patterns and conditioning to be resolved at the core level.

Please enjoy exploring my website to find out more. You can use the contact pages to arrange a free preliminary chat or book an appointment.